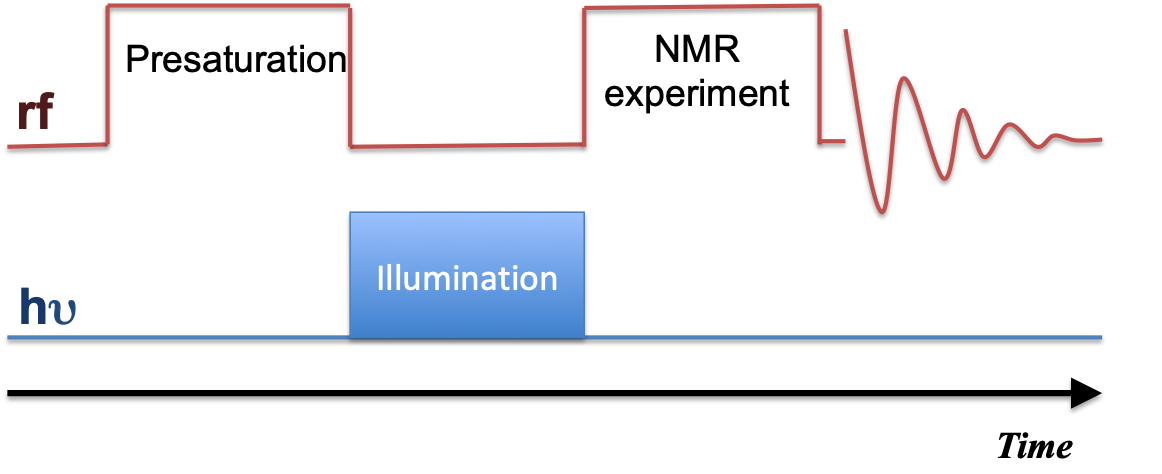 Illuminated Nuclear Magnetic Resonance (NMR) merges NMR spectroscopy with light irradiation, opening avenues in chemical analysis. This note highlights Photo-CIDNP (Chemically Induced Dynamic Nuclear Polarization) as a focal point, revealing its applications in radical reactions, and molecular dynamics, and uncovering hidden pathways.
The interplay between irradiation parameters and chemical reaction kinetics is pivotal. This note explored the correlation between total energy and reaction rates, emphasizing the role of pulse width in modulating reactions.
Light source selection, crucial in illuminated NMR, is dissected for lasers and Light-Emitting Diodes (LEDs). While lasers offer high irradiance and monochromaticity, LEDs provide broader emission and simple power control. In summary, illuminated-NMR leverages light-matter interactions to enhance sensitivity and probe dynamic processes. This article offers insights into applications, correlated techniques, and the transformative potential of illuminated NMR in diverse scientific fields.